Corporate Social Responsibility
Since its creation in 1981, Samir Hani Group's employees soaked in a pronounced corporate culture seen that it is a family-owned business that was created in Lebanon a country ruled back then by war, embargos and crisis, the company would defy difficult circumstances to ensure high standards in the country's medical field, and to provide aid, assistance and support for the nation's economy and society.
Today the mission and values of the company are rediscussed and redefined with the integral staff in order to make them clear to all and to involve each team member from frontliners to back office passing through operational and strategic management to the C suite of the Group in the making and embracing of the shared values so that they shine throughout their work activities and they act as guiding principles to their thinking and actions.
Within the actual local and global crisis, we are committed, more than ever, to behave ethically and contribute to economic development while improving the quality of life of the workforce and their families as well as the local community and society at large. As a Truly Responsible Enterprise, we see ourselves as a part of the system, not a completely individual economic actor concerned only about maximizing its own profit, and therefore try our best to build a more sustainable world.
Samir Hani Group has committed to plans of actions within the five following directions:
We strive to create job opportunities, to recruit talent develop it and retain it, to facilitate international trade and communication, to create added value with our services for our customers and our customers' customers. We believe in effective and hard work and consider growth and value creation as an ethical duty.
All our activities follow strict legal measures. We respect our agreements and commitments both written and verbal. We seek accountability for our actions and behaviors both at corporate and individual levels.
By paying attention to the recruitment activity, we choose collaborators who are not only skilled and knowledgeable but also moral and ethical. By reviewing our values and discussing them to get clear on our driving principles, we make sure that every team member can discern right from wrong and decide on his own on how to represent the Group by providing the optimal solution for our customer with a decent approach.
Environmental Responsibility
All our employees are made aware on the environmental challenges facing our planet. We therefore took the decision to recycle all paper, cartons and wooden packaging and to consume as little as possible. Our energy consumption is reduced to a minimum by the choice of smaller cars for servicing our customers. Our traveling time has been reduced with the use of online communication solutions.
Philanthropic Responsibility
A profitable growing corporation does not fulfil its mission unless it gives back to the society that is hosting it and enabling it to develop and flourish. Therefore, Samir Hani Group decided to support the Lebanese Society in guaranteeing better and more accessible healthcare through the "Samir & Josiane Hani foundation" established in 2020 that took part and facilitated charitable projects accounting till date for more than one million USD.
Some of them are: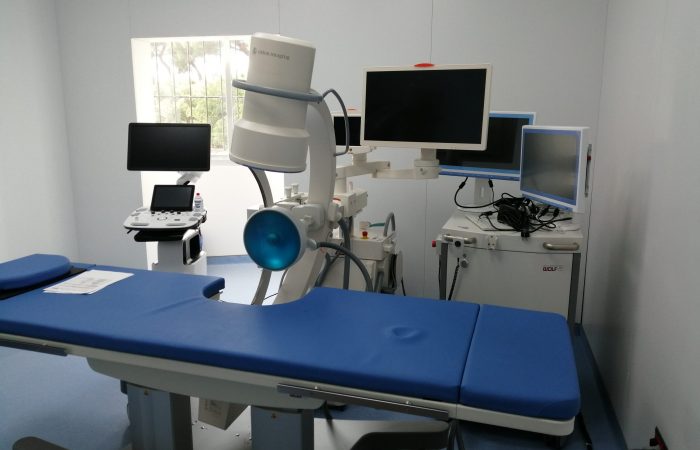 II- The installation of 24 surgical lights all over the country in public and private hospitals. This charitable donation through our respectful German partner Simeon Medical gmbh, came after the dramatic explosion in Beirut Port on August 4th 2020 which destroyed big part of the capital affecting more than 8 hospitals directly. Special focus was placed on the clinics directly affected by the explosion as well as clinics that play an important role in the Corona pandemic response.
III- Also following the dramatic explosion of Beirut and in collaboration with our generous and socially responsible suppliers, we distributed freely more than one thousand two hundred urological stents, guide wires, nephrostomies, dilators and other accessories provided through our partner Urotech gmbh Germany.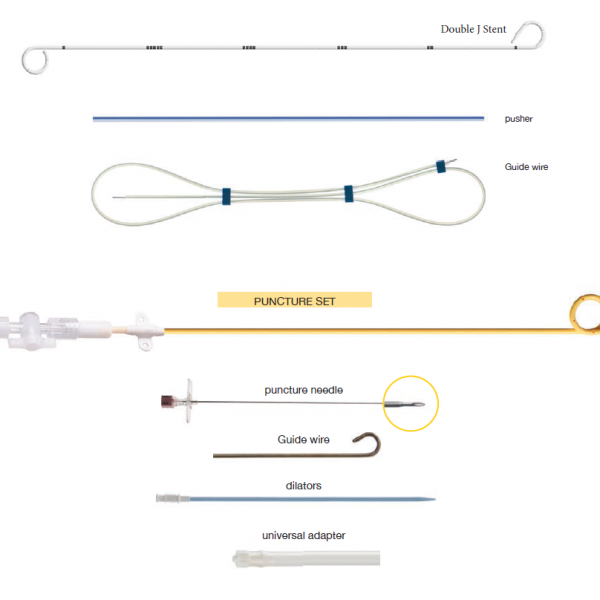 IV- Samir Hani Group is also proud to have participated in the fight against COVID19 pandemic and was glad to join hands with the charitable organization Solidarity in order to distribute install and train on fourteen Intensive Care Ventilators as well as fourteen patient monitors during the peak of the pandemic lock down when ventilators were at their highest demand and the number of critically ill Covid patients with respiratory distress was booming in Lebanon.