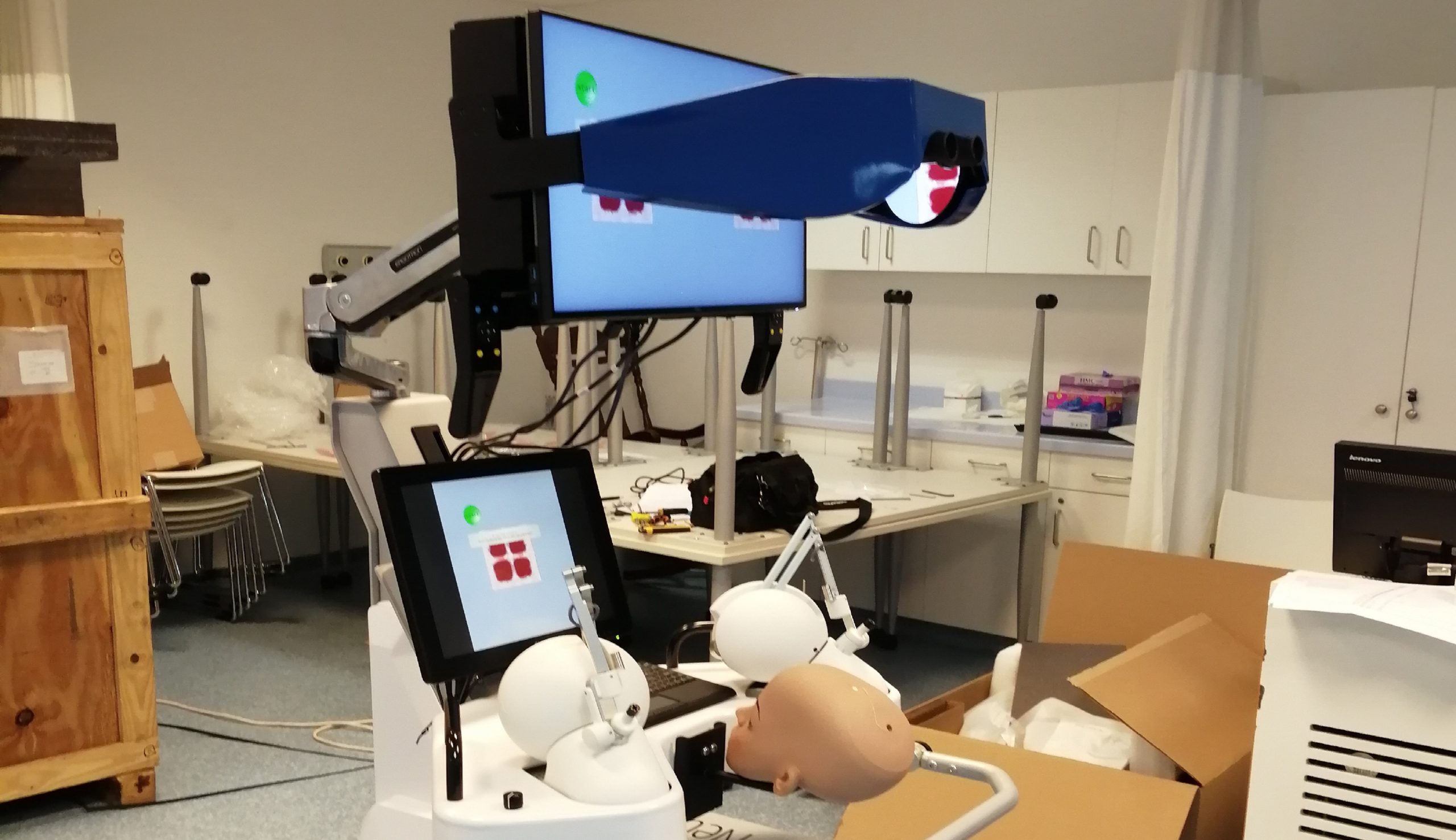 As part of our continuous collaboration with the Lebanese American University, we are pleased to establish the first Neuro Surgery Virtual Simulation Lab in the Levant area at the Byblos Gilbert and Rose Marie Chagoury School of Medicine.
With this simulator, both residents and surgeons can practice open cranial and endoscopic brain surgery skills and procedures in a realistic training environment. It replicates an open neurosurgical procedure, including the stereoscopic view and ergonomics of an operating room microscope. The simulator captures objective metrics on technique, performance, and completion time. With modules ranging from fundamental instrument handling to tumor resection and meningioma, it allows self-directed practice in a risk-free environment, resulting in reduced medical errors and better patient outcomes.
Another laboratory has been added to the state-of-the-art stroke center in LAUMCRH Rizk Hospital. It includes the latest generation of endovascular simulation which brings ease-of-use and simulation realism to the next level. The software modules include a wide variety of training scenarios, challenging the learner's technical skills, clinical decision-making abilities and procedural proficiency and giving trainees exposure to a wide range of patient scenarios and anatomical variations in the fields of neurovascular, cardiac, vascular and radiology interventions. The simulator is portable and it fully integrates with the high-tech existing Biplane Interventional & Angiography Suite.